Tesla Motors logo vector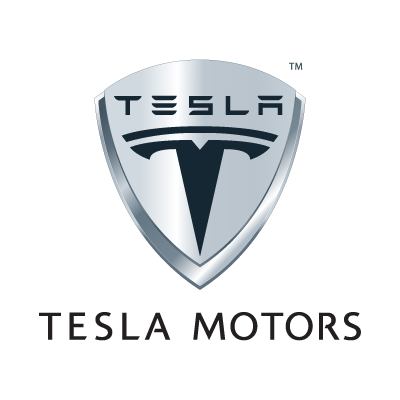 About Tesla Motors
Tesla Motors, Inc. is a Silicon Valley-based company that designs, manufactures and sells electric cars and electric vehicle powertrain components. Tesla Motors is a public company that trades on the NASDAQ stock exchange under the symbol TSLA.
Tesla Motors gained widespread attention by producing the Tesla Roadster, the first fully electric sports car. Its second model is the Model S, a fully electric luxury sedan. While still expensive, it is substantially cheaper than the Roadster.
Tesla also sells electric powertrain components, including lithium-ion battery packs, to other automakers, including Daimler and Toyota. Tesla's CEO, Elon Musk, has said he envisions Tesla as an independent automaker, aimed at eventually mass producing fully electric cars at a price affordable to the average consumer.
Another vector logos: