Calvin Klein (.EPS) logo vector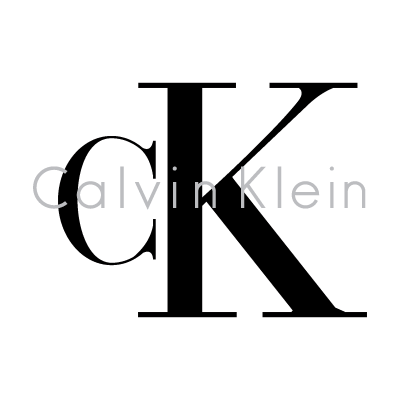 About Calvin Klein (.EPS)
Calvin Klein Inc. is a fashion house founded by American fashion designer Calvin Klein. The company is headquartered in Midtown Manhattan, New York City and currently owned by Phillips-Van Heusen. Like other fashion brands, Calvin Klein established a monogram: the "cK" emblem.
In 1968, Klein founded Calvin Klein Limited, a coat shop in the York Hotel in New York City, with $10,000. The first Calvin Klein collection was a line of men's and women's coats featured at the New York City store, Bonwit Teller.
In 1969, Klein appeared on the cover of Vogue magazine. By 1971, sportswear, classic blazers and lingerie were added to his women's collection.
In 1973, he received his first Coty American Fashion Critics' Award for his 74-piece womenswear collection. By 1977, annual revenues had increased to $30 million, and Klein had licenses for scarves, shoes, belts, furs, sunglasses, and sheets. Klein and Schwartz were making $4 million each. After the company signed licenses for cosmetics, jeans, and menswear, Klein's annual retail volume was estimated at $100 million. In 1978, Klein claimed sales of 200,000 pairs of his famous jeans the first week they were on the market. By 1981, Fortune figured Klein's annual income at $8.5 million a year. In the mid-1970s, he had created a designer-jeans craze by putting his name on the back pocket.
In the late 1970s, the company also made attempts to set up its own fragrance and cosmetics business, but soon withdrew from the market with big financial losses. In the 1980s, as the designer-jeans frenzy reached its all-time high, Calvin Klein introduced a highly successful line of boxer shorts for women and a men's underwear collection which would later gross $70 million in a single year. Calvin Klein's underwear business, promoted later in the 1990s with giant billboards showing images of pop singer Mark "Marky Mark" Wahlberg, was so successful that his underpants became generally known as "Calvins".