Cemex logo vector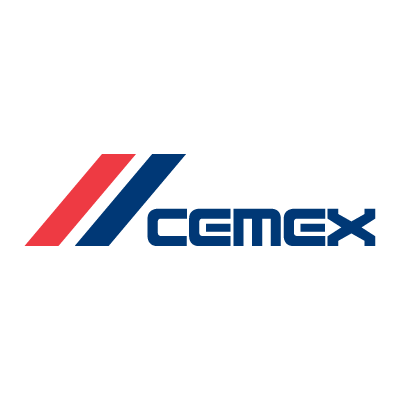 About Cemex
CEMEX is one of the world's largest building materials suppliers and cement producers. Founded in Mexico in 1906, the company is based in Monterrey, Mexico. CEMEX has operations extending throughout the world, with production facilities spanning 50 countries in North America, the Caribbean, South America, Europe, Asia, and Africa.
As of late 2003, CEMEX had annual cement production capability of 82 million tons and over 25,000 employees. Lorenzo Zambrano is the current chairman and chief executive officer. About one-third of the company's sales come from its Mexico operations, a quarter from its plants in the U.S., 15% from Spain, and smaller percentages from its plants around the world.
Cemex ready-mix truck departing jobsite after dispensing concrete for a multi-story residential project. The location is Villahermosa, Mexico.
CEMEX currently operates on four continents, with 66 cement plants, 2,000 ready-mix-concrete facilities, 400 quarries, 260 distribution centers and 80 marine terminals. The company's world headquarters are in San Pedro Garza García, a city that is part of the Monterrey metropolitan area in the northeastern Mexican state of Nuevo León.