CHERY logo vector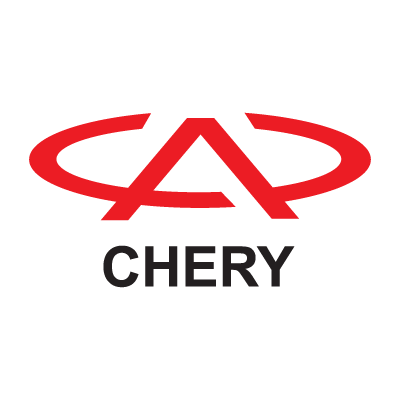 About CHERY
Chery Automobile Co., Ltd. is an automobile manufacturing company headquartered in Wuhu, Anhui, China. It was founded in 1997 and is a state-owned corporation. The ninth-largest China-based automaker measured by 2013 output, its products are primarily passenger cars, minivans, and SUVs, which it sells under four brand names: Chery, Karry, Rely, and Riich. Reuters calls the company a "mass volume player" in the Chinese automotive industry.
Chery began the production of automobiles in 1999 and the export of vehicles from China in 2001. It has been China's largest passenger car exporter since 2003 and in 2011 exported around 25% of its total production. It operates a 50:50 joint venture with Israel Corporation, Qoros, which was formed in 2007 and is developing a range of premium vehicles for sale worldwide. In March 2012 Chery and Jaguar Land Rover agreed to form a new China-based joint venture.
Chery has several vehicle assembly and component manufacturing facilities in mainland China. Its vehicles are assembled in around 15 other countries—primarily in factories not owned by the company that utilise either complete or semi-complete knock-down kits. It has two domestic R&D centers and invests around 7% of its total revenues in product development. Chery's best-known model is the Chery QQ city car.
Chery is unusual among Chinese automakers in not having had a joint venture with a major western automaker for the past decade, but in 2012 it announced a joint venture with Jaguar Land Rover.
The company has received criticism from General Motors, which asserts Chery has infringed its intellectual property rights.
Some sources may refer to Chery by the pinyin transcription of its Chinese name, Qirui.