China Telecom logo vector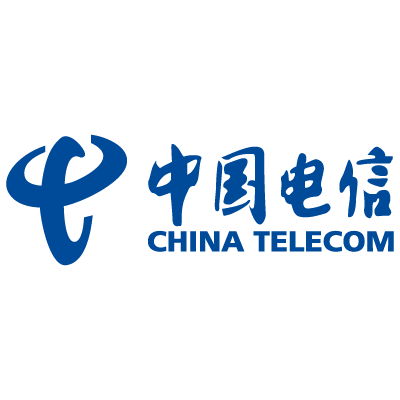 About China Telecom
China Telecom Corporation Limited (simplified Chinese: 中国电信集团公司, 中国电信) (SEHK: 728, NYSE: CHA) is a Chinese state-owned telecommunication company. It is the largest fixed line service and 3rd largest mobile telecommunication provider in the People's Republic of China.
The company provides fixed-line and Xiaolingtong (Personal Handy-phone System) telephone services to 216 million subscribers as of April 2008, and broadband internet access to over 38 million subscribers, providing approximately 62% (46 Gbit/s) of China's internet bandwidth. On June 2, 2008, China Telecom announced that it would purchase China Unicom's nationwide CDMA business and assets for 110 billion RMB, giving it 43 million mobile subscribers. On 7 January 2009, China Telecom was awarded CDMA 2000 license to expand its business to 3G telecommunication.
The company was formerly a state-owned monopoly, but is now divided into largely autonomous provincial branches. Its assets in the country's 10 northern provinces were transferred to China Netcom in 2002 (now China Unicom), leaving China Telecom with the 21 southern provinces. Although the two companies are free to compete across the whole country, Telecom still has an overwhelming market share in the south, while Unicom dominates the north.
China Telecom has been listed on the Hong Kong and New York stock exchanges since 2002, but the Chinese government still retains majority ownership.