Goodwill logo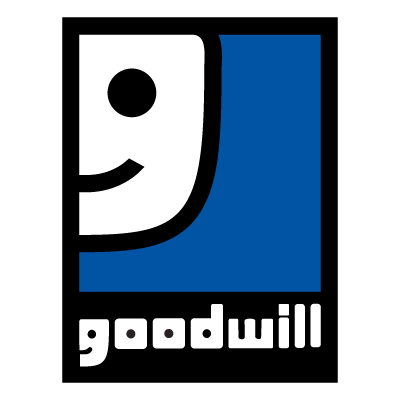 About Goodwill
Goodwill Industries International is a not-for-profit organization that provides job training, employment placement services and other community-based programs for people who have a disability, lack education or job experience, or face employment challenges. Goodwill is funded by a massive network of retail thrift stores which operate as nonprofits as well.
Goodwill operates as a network of 165 independent, community-based organizations in the U.S., Canada and 14 other countries. In 2011, Goodwills collectively earned more than $4 billion, and used 82 percent of that revenue to provide employment, training and support services to more than 4.2 million individuals.
Goodwill's logo is a stylized letter "g" that resembles a smiling face. It was designed by Joseph Selame in 1968.