Citroen (.EPS) logo vector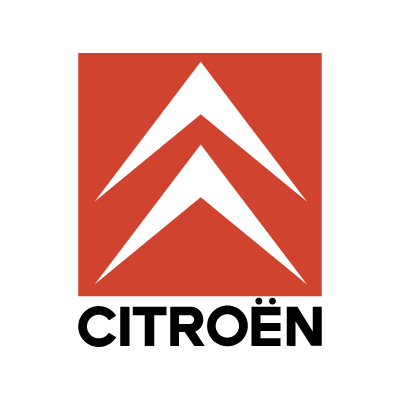 About Citroen (.EPS)
The origin of the logo may be traced back to a trip made to Poland by the 22-year-old André Citroën, where he discovered an innovative design for a chevron-shaped gear used in milling. He bought the patent for its application in steel. Mechanically a gear with helical teeth produces an axial force. By adding a second helical gear in opposition this force is cancelled. The two chevrons of the logo represent the intermeshing contact of the two.
The presentation of the logo has evolved over time. Before the war, it was rendered in yellow on a blue background. After the war, the chevrons became more subtle herringbones, usually on a white background. With the company searching for a new image during the 1980s, the logo became white on red to give an impression of dynamism, emphasized by publicity slogan.
In February 2009 Citroën launched a new brand identity to celebrate its 90th Anniversary, replacing the 1985 design. This consisted of the new logo, designed by Landor Associates — a 3D metallic variation of the double chevron logo accompanied by a new font for the Citroën name and the new slogan "Créative Technologie". A TV campaign reminiscing over 90 years of Citroën was commissioned to announce the new identity to the public. The new look is currently being rolled out to dealers globally and is expected to take three to five years.