New York Knicks logo vector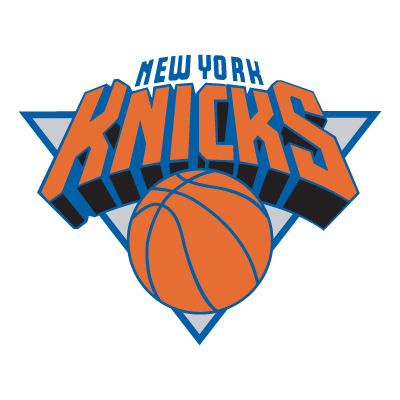 About New York Knicks
The New York Knickerbockers, referred to as the Knicks, are a professional basketball team based in New York City, New York. They are part of the Atlantic Division of the Eastern Conference in the National Basketball Association. The team was established in 1946 as one of the founding members of the Basketball Association of America, which became the NBA after merging with their rival, the National Basketball League in 1949.
The Knicks are one of only two teams of the original National Basketball Association still located in its original city. The "Knickerbocker" name comes from the pseudonym used by Washington Irving in his book A History of New York, a name which became applied to the descendants of the original Dutch settlers of what later became New York, and later, by extension, to New Yorkers in general.
The Knicks were successful during their early years and were constant playoff contenders. Beginning in 1950, the Knicks made three consecutive appearances in the NBA Finals, all of which were losing efforts. Subsequently, the team began to falter and it was not until the late 1960s when Red Holzman became head coach did the Knicks begin to regain their former dominance. Holzman successfully guided the Knicks to two championship titles in 1970 and 1973.
The playoff-level Knicks of the 1990s were led by future Hall of Fame center Patrick Ewing; this era was marked by three intense rivalries with Alonzo Mourning's Miami Heat, Reggie Miller's Indiana Pacers and Michael Jordan's Chicago Bulls, respectively. During this time, they were well known for displaying tough defense under head coach Pat Riley before Jeff Van Gundy assumed the position in 1995. Their success during this decade was highlighted by two appearances in the NBA Finals in 1994 and 1999. Despite being a consistent playoff contender, they never attained an NBA Championship during this time largely due to the Michael Jordan-led Chicago Bulls eliminating the team from contention time and time again.
Since 2002, the Knicks have struggled to recapture their former success, only making the playoffs three times, most recently losing to the Miami Heat in the first round of contention under the lead of Amar'e Stoudemire, Carmelo Anthony and Tyson Chandler.
Another vector logos: