Club Universidad de Chile logo vector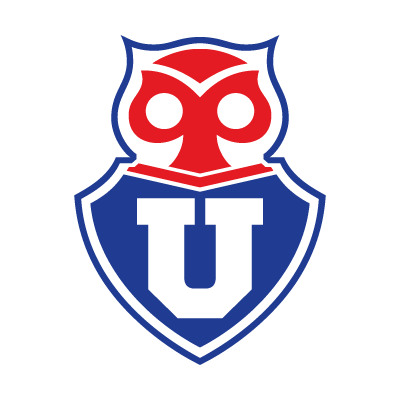 About Club Universidad de Chile
Club Universidad de Chile is an football club based in Santiago, Chile, which plays in the Primera Division.
The club was founded on May 24, 1927. Universidad de Chile is one of the most successful and popular football clubs in Chile, having won the league title 16 times. In the last 10 years, the team has been crowned champion six times, including their undefeated run to the 2011 Copa Sudamericana title.
The team has been throughout its history associated with the color blue, also present on the logo, which was officially adopted in 1943.
Despite having no stadium of its own, the club usually plays its home games at the Estadio Nacional de Chile, in the commune of Ñuñoa in Santiago. The Estadio Nacional's modernization process, forced the team to play home games in various stadiums across Chile in 2010. Universidad de Chile made a return to the Estadio Nacional on August 2010 against Guadalajara of Mexico during the 2010 Copa Libertadores Semifinals.
Universidad de Chile was the champion of the Copa Sudamericana 2011. In this tournament, the club had an excellent performance: wasn't defeated, won all their matches in Chile and had the top scorer of the tournament's history. Also Universidad de Chile has reached semifinals in the Copa Libertadores four times.
The club has a large fan base and many rivalries against other teams in the first division. The most notable of these are their rivalries are with Colo-Colo and Universidad Católica, with whom they regularly contest the Santiago derbies known as Clásicos .
Since 2008, the club also has a women's team that plays in the first division of women's football in Chile.