Colo-Colo logo vector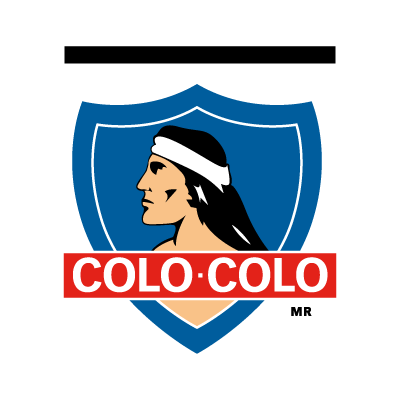 About Colo-Colo
Club Social y Deportivo Colo-Colo is a club based in the commune of Macul in Santiago, Chile. It competes in the Primera División, the top-flight football league in the country, from which they have never been relegated. Their home ground is the Estadio Monumental David Arellano.
Colo-Colo is the most successful and popular team in Chile. They have won a record 29 Primera División titles and 10 Copa Chile. Internationally, they are also the most successful Chilean team having won the Copa Libertadores, the Recopa Sudamericana, and the Copa Interamericana. Colo-Colo was ranked among the top 30 football clubs by the IFFHS in the 2007 All-Time Club World Ranking. In 2009, IFFHS rated Colo-Colo as Chile's top club of the 20th century and one of the top twenty in South America.
Colo-Colo was founded in 1925 by breakaway players of Magallanes led by David Arellano. They currently stand as being the most supported club in the country and have been managed by Blanco y Negro S.A. since 2005. They have a fierce rivalry with Universidad de Chile as both are the two most supported and successful clubs in the country.