Cruzeiro Esporte Clube logo vector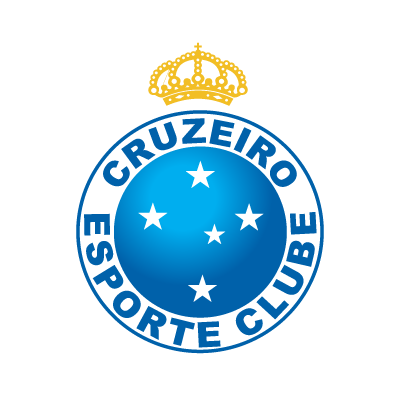 About Cruzeiro Esporte Clube
Cruzeiro Esporte Clube is a Brazilian sports association from Belo Horizonte, Minas Gerais. Founded on January 2, 1921 with the name of Societá Sportiva Palestra Italia, in 1942 in the context of the Second World War, the club was pressured to change the name that made reference to one of the country's enemies, Italy. Then appeared Cruzeiro, with the name of a leading national symbols: the Cruzeiro do Sul. Cruzeiro are one of the only five clubs to have never been relegated, along with Santos, S?o Paulo, Flamengo and Internacional. Founded on January 2, 1921, they are only one of three clubs to have participated in every edition of the Campeonato Brasileiro Série A. Cruzeiro has been Brazilian champions twice, domestic cup champions four times, and Mineiro champions 37 times. It is the only Brazilian team to have won the domestic triple crown of Brazilian football or treble, for winning the Campeonato Brasileiro Série A, the Copa do Brasil, and the Campeonato Mineiro in the same year, accomplishing this feat in 2003. Internationally they are the second most successful team in Brazil with seven international championships, including two Libertadores, the equivalent to Europe's Champions League. Cruzeiro has the 6th largest fan base in Brazil and the first outside the Rio de Janeiro/S?o Paulo axis with around 8.7 million supporters, much in the state of Minas Gerais, but widely scattered across Brazil and one of the few Brazilian clubs to have supporters even outside its home country.
Cruzeiro is a member of Clube dos 13, a group of the leading Brazilian clubs and is among FIFA's Classic Club. They play their home games at the Mineir?o stadium. Although the club's main focus is football, Cruzeiro also supports a long distance running and a men's volleyball department
Cruzeiro is one of only eight teams to have won CONMEBOL's treble.