Dick's Sporting Goods logo vector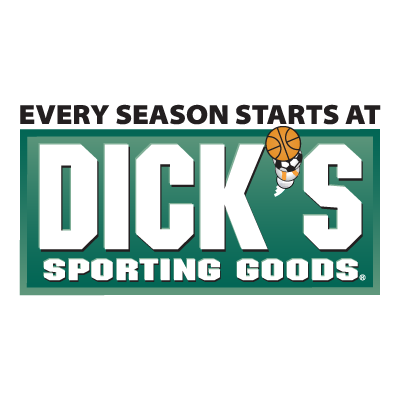 About Dick's Sporting Goods
Dick's Sporting Goods, Inc., or Dick's, is a Fortune 500 American corporation in the sporting goods and retail industries.
The company's headquarters are on the grounds of Pittsburgh International Airport in Findlay Township near Pittsburgh, Pennsylvania. Dick's has 451 stores in 42 states as of July 25, 2011, primarily in the eastern half of the United States. The company also owns Golf Galaxy, Inc., a golf specialty retailer, with 81 stores in 30 states.
Founded in 1948 by Richard "Dick" Stack at the age of 18, the chain has expanded to become one of the largest sporting goods retailers in the world.