Digi logo vector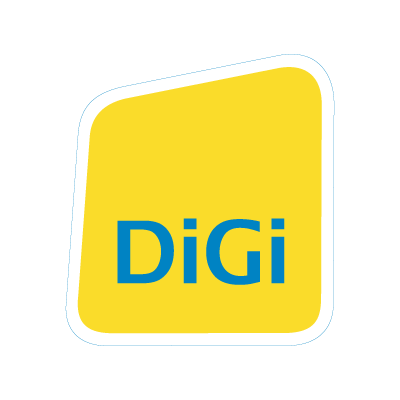 About Digi
DiGi Telecommunications Sdn. Bhd., DBA DiGi, is a mobile service provider in Malaysia. It is owned in majority by Telenor ASA of Norway with 49%. On 24 May 1995 DiGi became the first telco in Malaysia to launch and operate a fully digital cellular network.
They were also the first to offer GPRS (2.5G) and later EDGE (2.75G) in Malaysia in 14 May 2004. DiGi primarily uses the 1800 MHz band for GSM with the network code of 50216.
DiGi is listed on the Bursa Malaysia under the Infrastructure category act.
It uses the native dialling prefix identifier of "010", "016", "0143", "0146" and "0149", although with the implementation of Mobile number portability mandated by the Malaysian government this does not apply to subscribers who switched from their old mobile service provider over to DiGi. At the moment, switching to DiGi is free.