About AeroSvit Airlines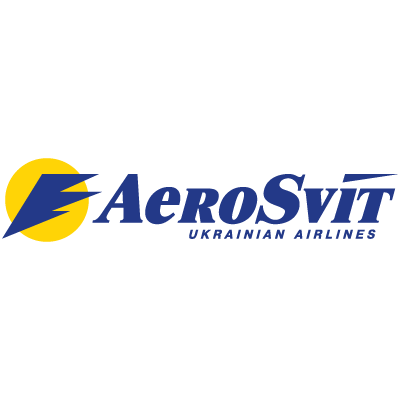 AeroSvit Airlines closed joint stock company (Ukr. Закрите акціонерне товариство «Авіакомпанія АероСвіт»), operating as AeroSvit — Ukrainian Airlines / АероСвіт, is one of the Ukrainian flag carriers. Its head office is on the grounds of Boryspil International Airport in Boryspil, Kiev Oblast, Ukraine. AeroSvit operates currently the largest network (among other Ukrainian carriers) of scheduled international flights, performing scheduled domestic and international services directly or by code share to over 72 destinations including long-haul international services to China, India, Thailand, Canada, USA, Sri Lanka and Vietnam, as well as charter services.
Aerosvit Airlines is a full member of IATA and an IATA IOSA certified carrier.
Its main base is Boryspil International Airport, Kiev.
The airline was established on 25 March 1994, and started operations in April 1994 with flights from Kiev to Tel Aviv, Odessa, Thessaloniki, Athens and Larnaca in co-operation with Air Ukraine. In October 1994, it started to dry-lease Boeing 737-200 aircraft as the network expanded to include flights to Moscow. It was the first European passenger airline to use Suvarnabhumi Airport in Bangkok.