About Midwest Airlines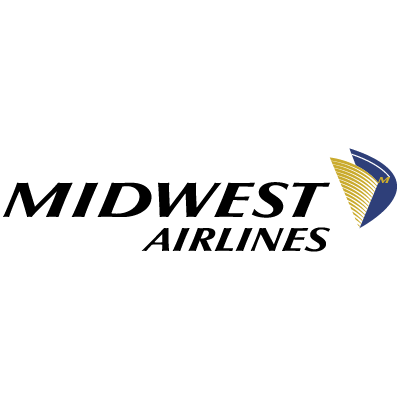 Midwest Airlines (formerly Midwest Express) was a U.S.-based airline and was also an operating brand of Republic Airways Holdings based in Oak Creek, Wisconsin. operating from Milwaukee's General Mitchell International Airport. On April 13, 2010, parent company Republic announced that Midwest Airlines and Frontier Airlines will merge, with the Midwest brand disappearing in the fall of 2011.
Midwest Airlines' final flight operated with a Boeing 717 and staffed with Midwest Airlines flight crews landed in Milwaukee on November 2, 2009. Effective November 3, 2009, Midwest Airlines ceased to exist as an actual operating airline (allowing its DOT air carrier operator certificate to lapse). However, the airline continued to operate using the same branding, livery and a very similar route structure. Flights were operated by Republic Airlines and Frontier Airlines flightcrews. The Milwaukee hub and base was maintained along with the Kansas City hub. A new focus city was started in Omaha.