Gol Linhas Aereas Inteligentes logo vector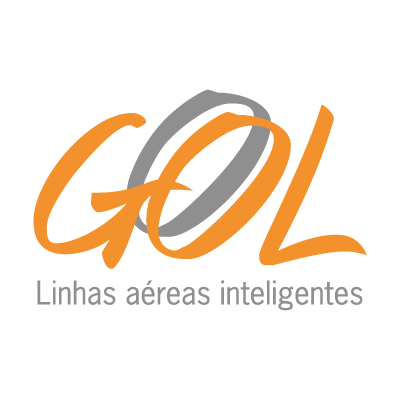 About Gol Linhas Aereas Inteligentes
Gol Transportes Aéreos is a Brazilian low-cost airline based in Comandante Lineu Gomes Square, São Paulo, Brazil.xl96
It also owns the brand Varig, although now that name refers to the informally known "new" Varig, founded in 2006 and not to the "old" Varig, founded in 1927.
According to the National Civil Aviation Agency of Brazil (ANAC) between January and December 2012 Gol/Varig had 32.91% of the domestic and 10.32% of the international market shares in terms of passengers per kilometre flown.xl96
Gol operates a growing domestic and international scheduled network. Its main hubs are São Paulo's Congonhas Airport, Rio de Janeiro's Galeão International Airport and Brasília International Airport – Presidente Juscelino Kubitschek. Gol also has focus operations at Tancredo Neves International Airport near Belo Horizonte, Rio de Janeiro-Santos Dumont Airport, São Paulo-Guarulhos International Airport and Porto Alegre's Salgado Filho International Airport.
Gol refers to itself as Gol Intelligent Airlinesxl96 as a slogan. The company is traded on the New York Stock Exchange as "GOL Linhas Aéreas Inteligentes S.A."xl96 The company's name is not an acronym or abbreviation, but an actual word: gol in Brazilian Portuguese translates into English: goal .xl96