Viacom logo vector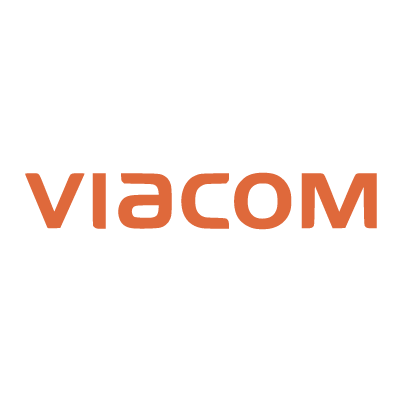 About Viacom
Viacom Inc., short for "Video & Audio Communications", is an American global mass media company with interests primarily in, but not limited to, cinema and cable television. As of 2010, it is the world's fourth-largest media conglomerate, behind The Walt Disney Company, Time Warner and News Corporation. Viacom is owned in majority by National Amusements, Inc., a privately owned theater company based in Dedham, Massachusetts, USA. National Amusements holds another controlling stake in CBS Corporation.
The current Viacom was created on December 31, 2005 as a spinoff from CBS Corporation, which changed its name from Viacom to CBS at the same time. CBS, not Viacom, retains control of the over-the-air broadcasting, TV production, outdoor advertising, subscription pay television and publishing assets formerly owned by the larger company. However, Sumner Redstone through National Amusements, retains majority control of Viacom. Predecessor firms of Viacom include Gulf+Western, which later became Paramount Communications Inc., and Westinghouse Electric Corporation.
Comprising BET Networks, MTV Networks, and Paramount Pictures, Viacom connects with audiences through television, motion pictures, mobile platforms and online in more than 160 countries and territories. Viacom operates approximately 170 media networks reaching more than 600 million global subscribers and more than 500 branded digital media properties.