FC Erzgebirge Aue vector logo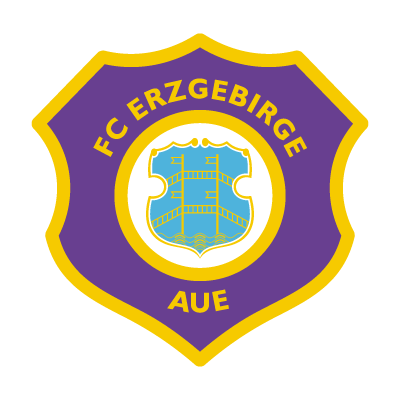 About FC Erzgebirge Aue vector logo
The club was founded as BSG Pneumatik Aue on March 4, 1946 under the sponsorship of the local construction tool works. Changes in sponsorship led to a change in name to Zentra Wismut Aue in 1949 and then simply to SC Wismut Aue in 1951.
The club performed well and in 1954 the East German government decided that the nearby city of Chemnitz – recently renamed Karl Marx Stadt – deserved a quality team and so, while the team was never relocated, it was renamed SC Wismut Karl Marx Stadt. It was during this time that the club became dominant in East German football. It captured the 1955 East German Cup and followed this up with three national titles in 1956, 1957, and 1959. It also played for the 1959 East German Cup, but lost 2:3 in a rematch versus Dynamo Berlin after the clubs had drawn 0:0 in the first game. In 1963 Karl Marx Stadt got its own team and Aue's squad recovered its identity as BSG Wismut Aue.
The club continued to enjoy modest success by staying up in the top-tier DDR-Oberliga, and although it did not win another championship, it holds the record for the most games played by any team in that league. Aue also earned an appearance in 1985 UEFA Cup tournament but lost in the first round against Dnipro. After German reunification in 1990 the club was renamed FC Wismut Aue before taking on its current name, FC Erzgebirge Aue in 1993. The name "Erzgebirge", Ore Mountains in English, recognizes that the club's home is located in the western part of these mountains.
In the combined football leagues of the newly united Germany, Aue began play in the Amateur Oberliga Nordost/Süd (III) which soon became the Regionalliga Nord (III). After a surprising league title there in 2003 it advanced to the 2.Bundesliga where it has so far delivered very respectable mid-table performances.