Zappos logo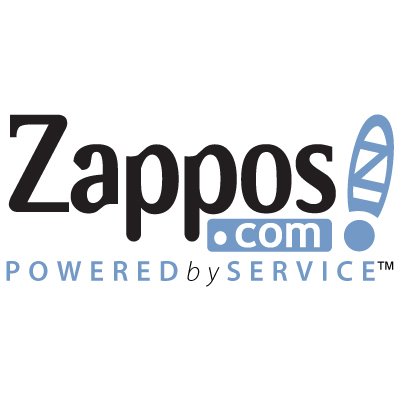 About Zappos
Zappos.com is an online shoe and apparel shop currently based in Henderson, Nevada.
In July 2009, the company announced it would be acquired by Amazon.com in an all-stock deal worth about $1.2 billion. Since its founding in 1999, Zappos has grown to be the largest online shoe store.
Logo Related: Amazon.com logo vector (in .EPS format)
Zappos was founded by Nick Swinmurn in 1999. The initial inspiration came when he couldn't find a pair of brown Airwalks at his local mall. That same year, Swinmurn approached Tony Hsieh and Alfred Lin with the idea of selling shoes online. Hsieh was initially skeptical, and almost deleted Swinmurn's voice mail. After Swinmurn mentioned that "footwear in the US is a 40 billion dollar market and 5% of that is already being sold by paper mail order catalogs," Hsieh and Lin decided to invest $500,000 through their investment firm Venture Frogs. The company was officially launched in June 1999, under the original domain name "ShoeSite.com."
A few months after their launch, the company's name was changed from ShoeSite to Zappos (a variation of "zapatos," the Spanish word for "shoes") so as not to limit itself to selling only footwear. In January 2000, Venture Frogs invested additional capital, and allowed Zappos to move into their office space. During this time, Hsieh found that he "had the most fun with Zappos" and came on board as co-CEO with Nick Swinmurn. After minimal gross sales in 1999, Zappos brought in $1.6 million in revenue in 2000.