Famous Stars and Straps logo vector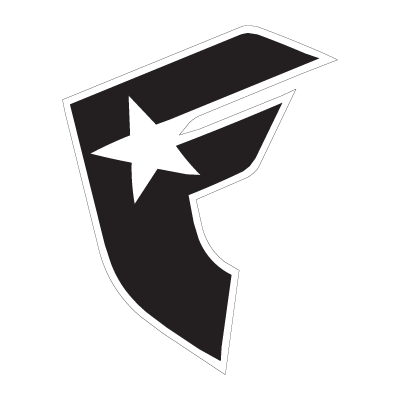 About Famous Stars and Straps
Famous Stars and Straps is an American clothing and accessory line created by Travis Barker on December 8, 1999, best known for being the drummer in the band blink-182. The company is based in Ontario, California.
Famous Stars And Straps clothing is influenced by music genres such as punk rock and hip hop. Since their initial boom, Famous has become a respected brand in the skate, BMX, and motorcycle arenas with sponsored riders like Rick Thorne, Dave Dillewaard, and Luis Tolentino. Their stylized "F" logo, known as the "Badge of Honor", has quickly become synonymous with the brand.
Based in Ontario, California, Famous specializes in tee-shirts, jackets, hats, and other accessories, but also sell shoes branded as the FMS shoe line.
FSAS clothing has been worn by many celebrities including Barker himself, Barker's band mates Mark Hoppus, Tom DeLonge, skateboarder Jereme Rogers, B-Real of Cypress Hill, Sonic Syndicate, Tim Armstrong, Rob Aston, Lil Jon, Roger Argenis, Phil Court, Craig Fairbaugh, DJ Premier, Cassidy, Paul Wall, Birdman, The Game, Adil Omar, Kim Kardashian, Eminem, Yelawolf, Hopsin, Steve Jocz of Sum 41, and Fergie of The Black Eyed Peas.
Lee Gaze of Lostprophets is also seen sporting a Famous t-shirt throughout the music video for thefakesoundofprogress. Synyster Gates of Avenged Sevenfold has worn their "Wild Ones" shirts during several concerts. Brooke Burke also wore the clothing on the cover of Transworld Stance magazine in June 2003. Matt Tuck of Welsh metalcore band Bullet for My Valentine also wore a FSAS vest throughout the music video for Hand of Blood. Dru Wakely of comedy band The Midnight Beast is usually seen wearing the brand's shirts in music videos and on tour with the band. John Otto, drummer of Limp Bizkit, is also seen wearing Famous in their 2011 music video 'Gold Cobra'.
Another vector logos: