EDF logo vector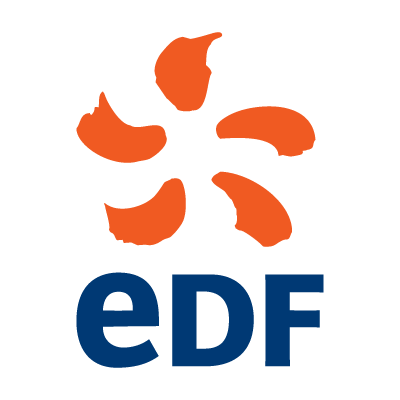 About EDF
Électricité de France S.A. (EDF; Electricity of France) is the second largest electric utility company in the world. Headquartered in Paris, France, with €65.2 billion in revenues in 2010, EDF operates a diverse portfolio of 120,000+ megawatts of generation capacity in Europe, South America, North America, Asia, the Middle East and Africa.
EDF is the world's largest producer of electricity. In 2003, it produced 22% of the European Union's electricity, primarily from nuclear power:
wind power and other renewable sources: 0.1%.
Its 58 active nuclear reactors (in France) are spread out over 20 sites (nuclear power plants). They comprise 34 reactors of 900 MWe, 20 reactors of 1300 MWe, and 4 reactors of 1450 MWe, all PWRs.