FC Energie Cottbus vector logo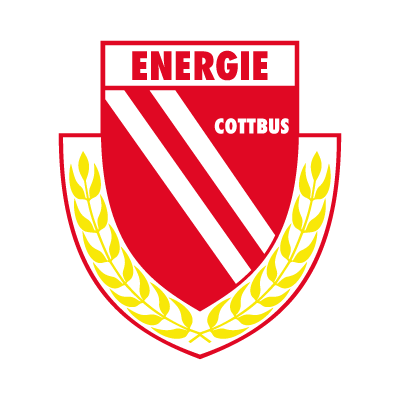 About FC Energie Cottbus vector logo
Through this link, the side can trace its roots back to a club founded by coal miners in 1919, in what was then called the town of Marga. Glückauf Marga was active until 1925 when the miners left to form a new team called FSV Sturm Marga which was banned by the Nazis in 1933.
The club re-emerged after World War II in 1949 as Franz Mehring Marga, becoming BSG Aktivist Brieske-Ost in 1950. The club was re-named SC Aktivist Brieske-Senftenberg in 1954 and played in the DDR-Oberliga generally earning mid-table results until calamitously falling all the way to the fourth tier Cottbus Berzirksliga in the early 60's. The players of this side were delivered to SC Energie Cottbus in 1963.
In the mid-60's a re-organization program by the regime led to the separation of football sides from sports clubs and the creation of BSG von Bodo Krautz under the patronage of a local coal mine. The football club went by that name only briefly and was quickly re-named BSG Energie in early 1966.
The team took on the name FC Energie in 1990 at the time of German re-unification.
After years as a II division or lower-table I division side in East Germany, Energie has emerged as one of the few former DDR sides to enjoy relative prosperity in a united Germany. After five seasons playing tier III football, they earned promotion to the 2. Bundesliga in 1997, winning the Regionalliga Nordost, and then played their way into the Bundesliga in 2000, where they managed a three year stay. A key player in their Bundesliga run was Vasile Miriuta, an imaginative midfield player who played a big part in the team's promotion. After being relegated, Energie narrowly missed a prompt return to the top tier, losing out to FSV Mainz 05 on goal differential. In season 04/05 Energie struggled into both financial (reported debts of 4.5 million Euros) and sports problems: The season goal of promotion was missed by far – the club escaped the relegation to 3rd tier Regionalliga (football) by scoring one more goal (season overall) than SV Eintracht Trier 05 while having the same amount of points and goal differential. During season the manager and the chairman were replaced. Next season (2005/06) was a much more successful one – the club has returned to play in the First Division Bundesliga after winning promotion. The Bundesliga season 2006/07 resulted in a 13th place and a club record in Bundesliga season points (41).