Fender logo vector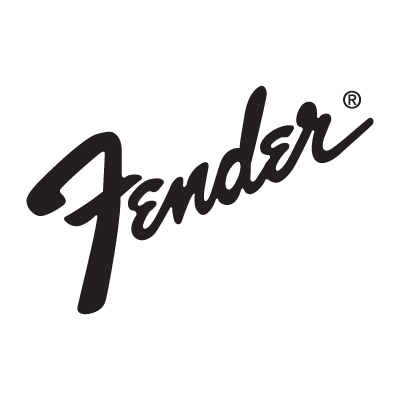 About Fender
Fender Musical Instruments Corporation (FMIC), commonly referred to simply as Fender, is an American manufacturer of stringed instruments and amplifiers, such as solid-body electric guitars, including the Stratocaster and the Telecaster. It is headquartered in Scottsdale, Arizona. The company, previously named the Fender Electric Instrument Manufacturing Company, was founded in Fullerton, California, by Clarence Leonidas "Leo" Fender in 1946. Leo Fender also designed one of the first commercially successful solid-body electric basses, the Precision Bass (P-Bass), which has become known in rock, jazz, country, Motown, funk, and other types of music. Fender's Precision and Jazz Bass models are now widely considered to be the standard to which most other electric bass guitars are measured.
The company is a privately held corporation, with the controlling majority of its stock owned by a group of its own company officers and managers. Larry Thomas is Chief Executive Officer and James Broenen is Chief Financial Officer.
The company filed for an Initial public offering in March 2012.
In addition to its Scottsdale headquarters, Fender has manufacturing facilities in Corona, California (US) and Ensenada, Baja California (Mexico).