Fernet Branca logo vector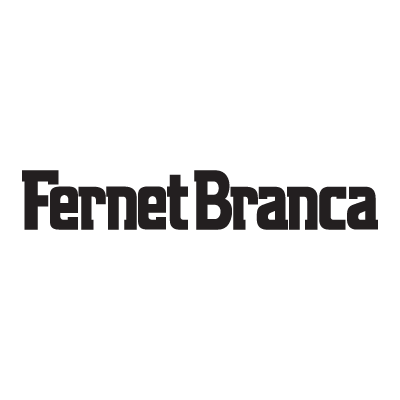 About Fernet Branca
Fernet Branca is a bitter, aromatic spirit from Italy.
It was invented in Milan in 1845 by the Italian Maria Scala, married Branca, as a stomach medicine. Since then, the Fratelli Branca Distillerie Srl produces the drink according to a secret family recipe with 27 herbs from five continents. According to the manufacturer Fernet Branca includes aloe from South Africa, rhubarb from China, gentian from France, galangal from India or Sri Lanka, chamomile from Italy and Argentina, saffron, myrrh and elderflower. It is aged at least one year in oak barrels. The alcohol content is 39 or 40%, in Italy and Austria 43%.
The same manufacturer offers also a sweeter Bitter – Brancamenta.
In England, it is commonly known as 'The Brown Stuff'.