About Philips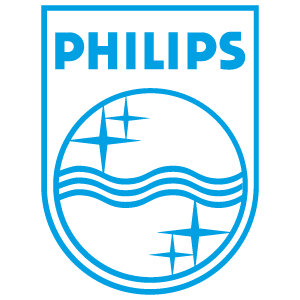 Koninklijke Philips Electronics N.V. (Royal Philips Electronics, commonly known as Philips)  is a Dutch multinational electronics company headquartered in Amsterdam. It was founded in Eindhoven in 1891 by Gerard Philips and his father Frederik.
Philips had revenues of €25.42 billion in 2010, making it one of the largest electronics companies in the world. It employs around 114,500 people across more than 60 countries.
Philips is organized into three main divisions: Philips Consumer Lifestyle (formerly Philips Consumer Electronics and Philips Domestic Appliances and Personal Care), Philips Healthcare (formerly Philips Medical Systems) and Philips Lighting. As of 2012 Philips is the largest manufacturer of lighting in the world.
Philips has a primary listing on the Euronext Amsterdam stock exchange and is a constituent of the AEX index. It has a secondary listing on the New York Stock Exchange.
Another vector logos: