About Iconix Brand Group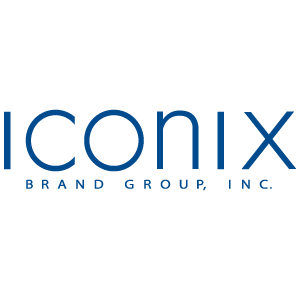 Iconix Brand Group is a brand management company that licenses brands to retailers and manufacturers primarily in the apparel, footwear, and apparel accessory industries. Its brands are available in such stores as Kohl's, Kmart, Sears, Macy's, Target and JC Penney.
The company began as Candie's, Inc., whose brand it purchased in 1993. The Bongo brand was purchased in 1998. The Badgley Mischka brand was purchased in 2004. The Joe Boxer and Rampage brands were acquired on July 22, 2005 and September 15, 2005, respectively. In 2006, the company acquired the Mudd, London Fog, Mossimo, Ocean Pacific brands on April 11, August 29, November 1, and November 6, respectively. The company continued with acquisitions in 2007 with the purchase of *Cannon, Danskin and Rocawear brands. On November 15, 2007, Iconix bought the Starter brand from Nike. On October 27, 2009, Iconix paid $109 million for a 51% stake in urban fashion brand Marc Ecko Enterprises.
On June 3, 2010, Iconix and Charles M. Schulz Creative Associates jointly acquired all assets related to the Peanuts comic strip from its longtime owner, United Media, using the property to form a new company, Peanuts Worldwide, which is 80% owned by Iconix and 20% owned by Schulz Associates. Peanuts Worldwide also acquired United Media's licensing arm, which represents licensing for its other properties.
Another vector logos: