JPMorgan Chase logo vector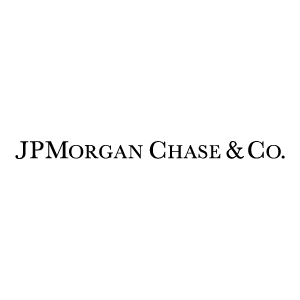 About JPMorgan Chase & Co.
JPMorgan Chase & Co. is an American multinational banking corporation of securities, investments and retail. It is the largest bank in the United States by assets and market capitalization. It is a major provider of financial services, with assets of $2 trillion and according to Forbes magazine is the world's largest public company based on a composite ranking. The hedge fund unit of JPMorgan Chase is one of the largest hedge funds in the United States. It was formed in 2000, when Chase Manhattan Corporation merged with J.P. Morgan & Co.
The J.P. Morgan brand is used by the investment banking as well as the asset management, private banking, private wealth management and treasury & securities services divisions. Fiduciary activity within private banking and private wealth management is done under the aegis of JPMorgan Chase Bank, N.A.—the actual trustee. The Chase brand is used for credit card services in the United States and Canada, the bank's retail banking activities in the United States, and commercial banking. The corporate headquarters are in 270 Park Avenue, Midtown, Manhattan, New York City, New York, and the retail and commercial bank is headquartered in Chase Tower, Chicago Loop, Chicago, Illinois, United States.
JPMorgan Chase is one of the Big Four banks of the United States with Bank of America, Citigroup and Wells Fargo. According to Bloomberg, as of October 2011 JPMorgan Chase surpassed Bank of America as the largest U.S. bank by assets.