Citigroup Inc. logo vector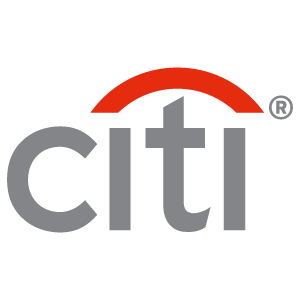 About Citigroup Inc.
Citigroup Inc. or Citi is an American multinational financial services corporation headquartered in Manhattan, New York City, New York, United States. Citigroup was formed from one of the world's largest mergers in history by combining the banking giant Citicorp and financial conglomerate Travelers Group on April 7, 1998. The year 2012 marks Citi's 200th anniversary.
Citigroup has the world's largest financial services network, spanning 140 countries with approximately 16,000 offices worldwide. The company currently employs approximately 260,000 staff around the world, which is down from 267,150 in 2010 according to Forbes. It also holds over 200 million customer accounts in more than 140 countries. It is a primary dealer in US Treasury securities. According to Forbes, at its height Citigroup used to be the largest company and bank in the world by total assets with 357,000 employees until the global financial crisis of 2008. Today it is ranked 10th in size by composite index. In comparison, JPMorgan Chase now ranks as the largest company and bank in the world as of 2011.