Lear logo vector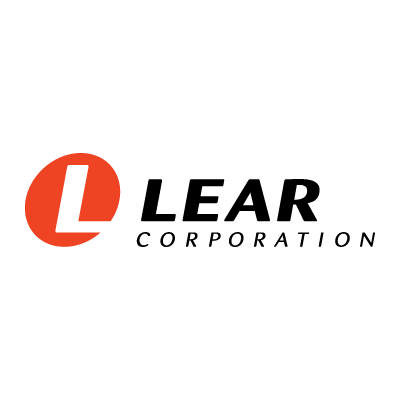 About Lear
Lear Corporation, headquartered in Southfield, Michigan, USA is a Fortune 500 company, engaged in the business of manufacturing and distribution of automotive interiors systems. In the year 2006, the company has 242 manufacturing facilities in 33 countries across the globe, manned by 90,000 employees, and recorded an aggregate global sales of US$ $17.8 billion in 2006.
Lear headquarters building
On July 2, 2009 Bloomberg News reported that Lear Corp. plans to file for Chapter 11 bankruptcy after reaching an agreement with representatives of secured lenders and bondholders.
Lear grew during the 1980s and 1990s through a series of acquisitions. The company sought to become a supplier of complete interior automotive systems, that is, a supplier of seating, electrical, flooring, interior trim, instrument panels, etc., to OEM auto companies.
Lear is composed of Two major divisions:
The Seating Systems Division
The Electronic Systems Division
As of late 2005, most OEM auto companies had indicated that they no longer wanted to purchase total interiors from any one company. As this was Lear's primary purpose in assembling those three divisions, and the Interior Systems Division was not profitable, the company began seeking to get rid of this division.
In early 2007, Lear Corporation completed the transfer of substantially all of its former North American Interior Systems Division to International Automotive Components Group, a joint venture of Lear, WL Ross & Co., and Franklin Mutual Advisers. The deal involved 26 manufacturing plants and two Chinese joint ventures. Lear also contributed $27 million in cash for a 25 percent interest in IAC and warrants for an additional 7 percent.
Also in 2007, Lear's board of directors agreed to a $2.3 billion takeover offer from American Real Estate Partners, an affiliate of financier Carl Icahn, subject to shareholder approval. Lear has said it will continue to talk to other interested parties, however, Icahn would receive a $100 million fee should another offer be accepted. The deal was later voted down by shareholders.