Louis Vuitton logo
Louis Vuitton Mallettier, usually shortened to LV is a French leather goods and luxury fashion brand and company, one of the main divisions of LVMH, the world's largest luxury goods conglomerate.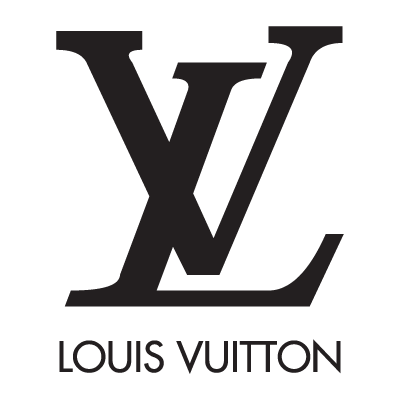 The Luis Vuitton logo was first introduced in 1896 and it has been synonymous with luxury ever since. The famous signature Monogram Canvas was created as a way to prevent counterfeiting. Ironically, the brand is known today as one of the most heavily counterfeited in fashion history, with just over 1% of the items in circulation considered authentic.
The company's graphic symbols, such as flowers and quatrefoils (as well as the LV monogram), were based on the trend of using Oriental and Japanese designs in the mid-Nineteenth Century.In 2001, the new Art Director of Louis Vuitton, Marc Jacobs decided to invite nine designers, architects and artists to add their own visionary approach to the brand. Collaborations included Takashi Murakami's cherry blossom design and Stephen Sprouse's graffitied logo. The "Icons" exhibition unpacked itself at the dedicated gallery space in the Louis Vuitton flagship store in Paris. In today's world, Louis Vuitton brings up thoughts of the extravagant, posh lifestyle of the socialites and celebrities who carry bags and purses emblazoned with the Louis Vuitton logo design.