Magna International logo vector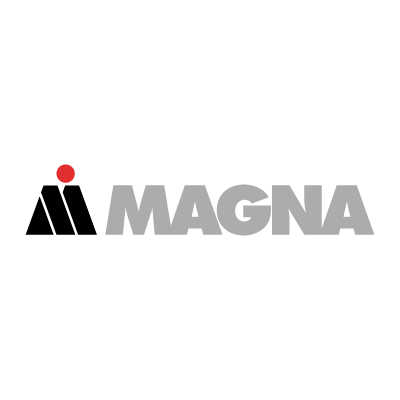 About Magna International
Magna International Inc. is a global automotive supplier headquartered in Aurora, Ontario, Canada. It is North America's largest automobile parts manufacturer, and one of Canada's largest companies. Its operating groups include Magna Steyr, Magna Powertrain, Magna Exteriors and Interiors, Magna Seating, Magna Closures, Magna Mirrors, Magna Electronics and Cosma International.
Magna manufactures auto parts that are primarily supplied to General Motors, Ford Motor Company, and Chrysler LLC. In addition to the Big 3 U.S. automakers, Magna's major customers include Volkswagen, BMW and Toyota. In Europe, Magna Steyr holds contracts for the assembly of the Peugeot RCZ, Aston Martin Rapide and Mini Countryman.
Magna has approximately 117,000 employees in 305 manufacturing operations and 88 product development, engineering and sales centres in 27 countries. Magna operates under a corporate constitution which calls for distribution of profits to employees and shareholders. The terms of this contract are "fair enterprise" according to Frank Stronach, company founder.