EnCana logo vector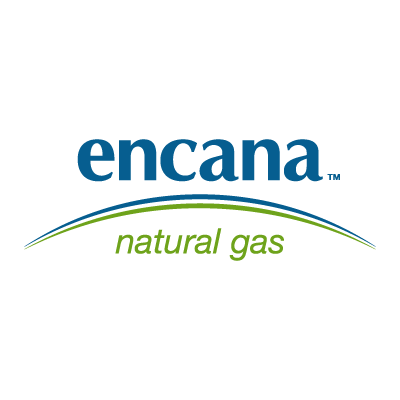 About EnCana
Encana Corporation is one of North America's largest natural gas producers, with about 95% of its production being natural gas. The company produced approximately 1.2 trillion cubic feet of natural gas in 2010.
The corporate headquarters are in Calgary, Alberta. In Canada, Encana has onshore operations in Alberta, northeast British Columbia and an offshore development off the coast of Nova Scotia. In the United States, Encana's subsidiary operates in Colorado, Wyoming, Texas, and Louisiana.
As of December 2009, Encana invested US$24 million in 63 environmental efficiency projects since the inception of the Environmental Efficiency Fund in 2007. Another program, Encana's Environmental Innovation Fund, "supports technologies that reduce air emissions, increase energy efficiency, improve water conservation, enhance waste management, and develop new renewable energy."
A new 58-story headquarters for Encana's Calgary staff, called The BOW, has recently opened. It is the tallest office tower in Canada outside of Toronto and was completed in late 2012. The building is occupied by Encana and Cenovus Energy Inc.
On November 30, 2009, Encana split into two independent companies focused on distinct businesses. The unconventional natural gas company retained the name Encana and the integrated oil company is called Cenovus Energy.
February 1, 2012, Encana was voted one of Alberta's Top-55 Employers and recognized for being a both a leader in its industry and for offering an exceptional place to work.