Palermo logo vector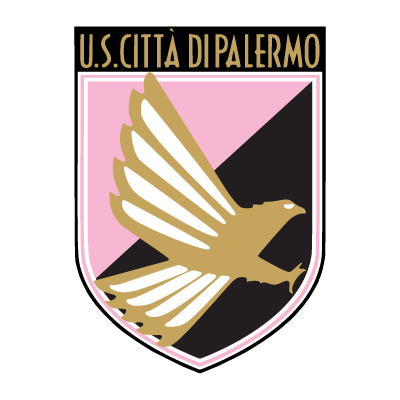 About Palermo
Unione Sportiva Citta di Palermo is an Italian football club from Palermo, Sicily, playing in Serie A, the top level of Italian football. Formed in 1900 as Anglo Panormitan Athletic and Football Club, the club had various names before assuming its final form in 1987 and is the top-ranked football club from the island of Sicily. During its history, Palermo played in all the professional ranks of Italy, and took part in several Serie A seasons during the 1960s and early 1970s, also ending twice as Coppa Italia runners-up during that period.
Following its return to Serie A in 2004, the club has become one of the most prominent in Italy, also providing four players to the Italian team that won the 2006 FIFA World Cup. It has gained a UEFA Cup place in each of the past three seasons, narrowly missing UEFA Champions League qualification in 2007 and 2010, and losing its third Coppa Italia final in 2011.
The official team colours are pink and black, giving rise to the nickname rosanero; another less common nickname is aquile, referring to the eagle on both the official club logo and the city of Palermo's coat of arms.
Palermo plays its home games at Stadio Renzo Barbera which from 2007 has a capacity of 36,349 people. It was originally built in 1932, but was renovated in the late 1980s and served as a venue for the 1990 FIFA World Cup.