Dow Chemical logo vector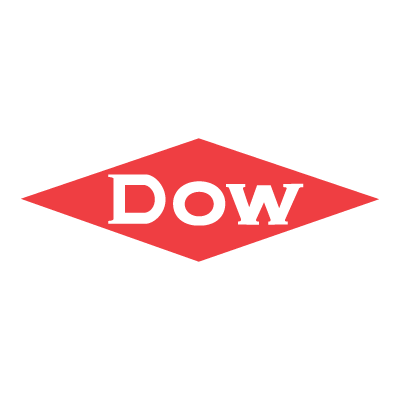 About Dow Chemical
The Dow Chemical Company, commonly referred to as Dow, is an American multinational chemical corporation headquartered in Midland, Michigan, United States. As of 2007, it is the second-largest chemical manufacturer in the world by revenue and as of February 2009, the third-largest chemical company in the world by market capitalization.
Dow Chemical is a provider of plastics, chemicals, and agricultural products with a presence in about 160 countries and employing about 50,000 people worldwide. Its stated mission, under the current CEO, Andrew N. Liveris, is "To passionately innovate what is essential to human progress by providing sustainable solutions to our customers" with the vision: "To be the most profitable and respected science-driven chemical company in the world". Annual R&D spending exceeds $1 billion.
Dow was founded in 1897 by Canadian-born chemist Herbert Henry Dow, who had invented a new method of extracting the bromine that was trapped underground in brine at Midland, Michigan. While at first Dow sold only bleach and potassium bromide, the company today has seven major operating segments, with a wide variety of products offered by each. Dow's 2005 sales totaled $46.3 billion, with a net income of $4.5 billion. Dow has been called the "chemical companies' chemical company" in that most of its sales are to manufacturers rather than end-users. Dow sells directly to end-users primarily in the human and animal health and consumer products markets.
Dow Chemical is a member of the American Chemistry Council.