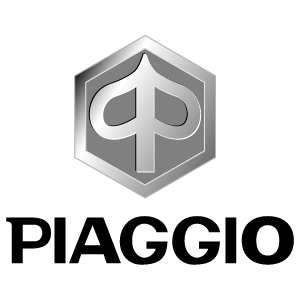 Piaggio based in Pontedera, Italy encompasses seven brands of scooters, motorcycles and compact commercial vehicles. As the fourth largest producer of scooters and motorcycles in the world, Piaggio produces more than 600,000 vehicles annually, with five research and development centers, more than 6,700 employees and operations in over 50 countries.
Founded by Rinaldo Piaggio in 1884, Piaggio initially produced locomotives and railway carriages. During World War I the company focused on producing aircraft.
During World War II the company produced bomber aircraft, but Piaggio emerged from the conflict with its Pontedera plant completely demolished by Allied bombing. Italy's crippled economy and the disastrous state of the roads did not assist in the redevelopment of the automobile markets. Enrico Piaggio, the son of Piaggio's founder Rinaldo Piaggio, decided to leave the aeronautical field in order to address Italy's urgent need for a modern and affordable mode of transportation. The idea was to design an inexpensive vehicle for the masses.
Aeronautical engineer Corradino D'Ascanio, responsible for the design and construction of the first modern helicopter by Agusta, was asked by Enrico Piaggio to create a simple, robust and affordable vehicle. The vehicle had to be easy to drive for both men and women, be able to carry a passenger, and not get its driver's clothes dirty. In 1946 Piaggio launched the legendary Vespa scooter (Italian for "wasp") and within ten years over a million units had been produced. The Italian language gained a new word, "vespare", meaning to go somewhere on a Vespa.