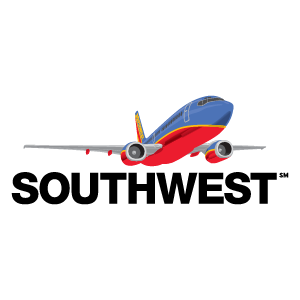 About Southwest Airlines
Southwest Airlines Co.  operating as Southwest Airlines, is the largest low-cost carrier in the U.S. headquartered in Dallas, Texas. The airline was established in 1967 adopting its current name in 1971, and as of June 5, 2011 is the largest airline in the United States based upon domestic passengers carried.
Although it operated Boeing 727 aircraft for a short time during the 1970s and 1980s, between that time and 2012 the airline operated only Boeing 737 aircraft, and as of September 30, 2011 was the largest operator of the 737 worldwide with over 550 of these aircraft in service, each operating an average of six flights per day.
In May 2011 the airline acquired Orlando-based AirTran Airways, with full integration of the carriers taking place over several years, and on March 1, 2012, the company was issued a single operating certificate meaning that from a technical standpoint, Southwest and AirTran became one airline. As a result, following the merger, Southwest also began operating the Boeing 717.
Southwest has 37,000 employees as of December 2011 and operates more than 3,300 flights a day. As of January 2012, Southwest Airlines operates scheduled service to 97 destinations in 42 states.
Another vector logos: