Rockstar Energy Drink logo vector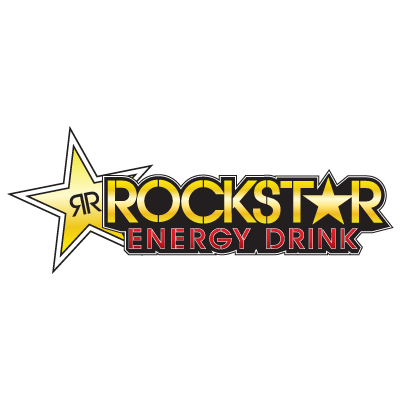 About Rockstar Energy Drink
Rockstar is an energy drink created in 2001. With 14% of the US market in 2008, Rockstar is a leading energy drink brand. Rockstar is based in Las Vegas, Nevada. Rockstar Energy Drink is available in fourteen different flavors, and in over twenty countries.
Founded in 1998 by Russell Weiner, the son of conservative talkshow host Michael Savage, Rockstar launched into the fastest-growing segment of the US beverage market at the time, energy drinks. In addition to featuring different ingredients, which it claimed were "scientifically formulated to speed the recovery time of those who lead active and exhausting lifestyles—from athletes to rock stars," Rockstar sought to differentiate itself from the market leader, Red Bull, by using a 16 oz can size (against Red Bull's 8 oz can) and marketing itself as "twice the size of Red Bull for the same price."
By 2007, Rockstar was one of the top three energy drink brands in North America, (having enjoyed a 155% growth in sales in 2004, reaching $48 million) and had sold over a billion cans. It had 14% of the US energy drink market in 2008, and as of 2009 was available in over 20 countries, in addition to the United States. Rockstar switched distributors from Coca-Cola to PepsiCo in the summer of 2009.
Another vector logos: