England Rugby logo vector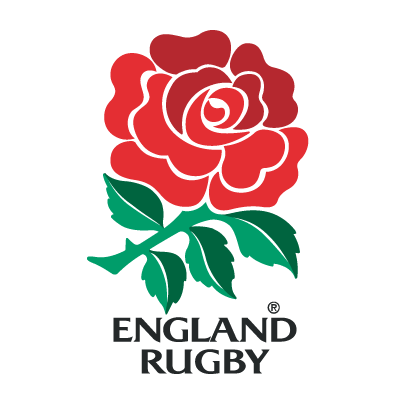 About England Rugby
The England national rugby union team represents England in rugby union. They compete in the annual Six Nations Championship with France, Ireland, Scotland, Italy, and Wales. They have won this championship on 26 occasions, 12 times winning the Grand Slam, making them the most successful team in the tournament's history. They are ranked fifth in the world by the International Rugby Board as of 26 November 2012. England won the Rugby World Cup in 2003 and finished runners-up in 1991 and 2007. A recent highlight for the national team has been a monumental 38–21 victory over the world champion All Blacks in the 2012 Autumn Tests.
The history of the team extends back to 1871 when the English rugby team played their first official Test match, losing to Scotland by one try. England dominated the early Home Nations Championship (now the Six Nations) which started in 1883. Following the schism of rugby football in 1895, England did not win the Championship again until 1910. England first played against New Zealand in 1905, South Africa in 1906, and Australia in 1909. England was one of the teams invited to take part in the inaugural Rugby World Cup in 1987 and went on to appear in the final in the second cup in 1991, losing 12–6 to Australia. Following their 2003 Six Nations Grand Slam, England won that year's World Cup – beating Australia 20–17 in extra time. They also contested the final in 2007, losing 15–6 to South Africa.
England players traditionally wear a white shirt with a Rose embroidered on the chest, white shorts, and navy blue socks with a white trim.
Their home ground is Twickenham Stadium where they first played in 1910. The team is administered by the Rugby Football Union (RFU). Four former players have been inducted into the International Rugby Hall of Fame; one of these is also a member of the IRB Hall of Fame. Four other former players are members of the IRB Hall—two for their accomplishments as players, and two for their achievements in other roles in the sport.