Telemundo logo vector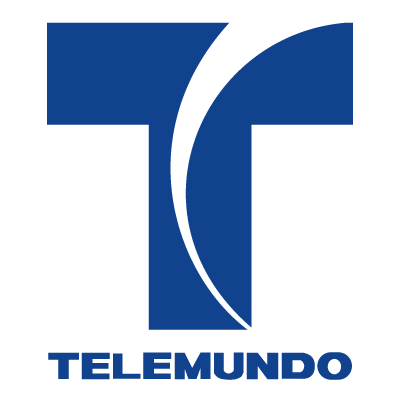 About Telemundo
Telemundo is an American television network that broadcasts in Spanish. The network is the second-largest Spanish-language content producer in the world, and the second-largest Spanish-language network in the United States, behind Univision.
Telemundo reaches 58 percent of Hispanic and Latino American households in 142 markets via over-the-air, cable, and satellite television. An average of 1,035,000 total viewers (aged 2 and older) tuned in for its weekday prime time lineup during 2007. Telemundo is the only Spanish-language network that produces most of its telenovelas. Many programs on Telemundo air with closed captions in both Spanish and English. Univision did not provide English subtitles for its weekday primetime telenovelas and some of its programs (e.g., Mira Quien Baila, Nuestra Belleza Latina) in addition to Spanish closed captioning until January 30, 2012. Selected footage from Telemundo is available to the public through the NBCUniversal Archives.
Telemundo was founded by Ángel Ramos with a television station in San Juan, Puerto Rico in 1954. Telemundo Communications Group, the network's parent company, is part of NBCUniversal, a joint venture of Comcast and General Electric. Emilio Romano is Telemundo's president. Telemundo has 1,800 employees, and is headquartered in Hialeah, a Miami, Florida suburb. The majority of Telemundo shows and programs are filmed in their Miami studios. In 2011, 85% of Telemundo's telenovelas were filmed in Miami.
Another vector logos: