Thales Group logo vector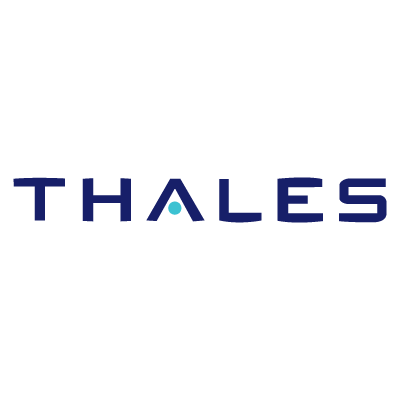 About Thales Group
Thales Group is a French multinational company that designs and builds electrical systems and provides services for the aerospace, defence, transportation and security markets. The headquarters are in Neuilly-sur-Seine, and its stock is listed on the Euronext Paris.
The company changed its name to Thales from Thomson-CSF in December 2000 shortly after the £1,300 million acquisition of Racal Electronics plc, a UK defence electronics group. It is now partially state-owned by the French State, and has operations in more than 50 countries. It has 68,000 employees and generated €13.03 billion in revenues in 2011. The Group is ranked as the 475th largest company by Fortune 500 Global, is the 11th largest defence contractor in the world and 60% of its total sales are military sales.
Significant changes have occurred since the largest private shareholder, Alcatel, sold its stake in Thales to Dassault. The CEO for many years, Denis Ranque, was replaced by Luc Vigneron. In 2012 he was in turn replaced by Jean-Bernard Levy.
Another vector logos: