Thomas the Tank Engine logo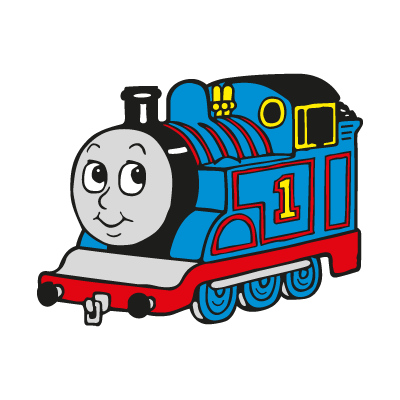 Thomas the Tank Engine is a fictional steam locomotive in The Railway Series books by the Reverend Wilbert Awdry and his son, Christopher. He became the most popular character in the series, and the accompanying television spin-off series, Thomas the Tank Engine & Friends.
Thomas is a tank engine, painted blue with red lining, and displays the running number one. All of the locomotives in The Railway Series were based on prototypical engines; Thomas has origins in the E2 Class designed by Lawson Billinton in 1913.
Thomas first appeared in 1946 in the second book in the series, Thomas the Tank Engine, and was the focus of the four short stories contained within.
In 1979, the British writer/producer Britt Allcroft came across the books, and arranged a deal to bring the stories to life as the TV series Thomas the Tank Engine and Friends (later simplified to Thomas and Friends). The programme became an award-winning hit around the world, with a vast range of spin-off commercial products.
Another vector logos: