UEFA Euro 2012 logo vector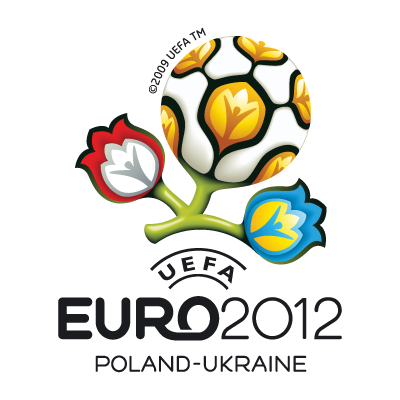 About UEFA Euro 2012
The 2012 UEFA European Football Championship, commonly referred to as Euro 2012, will be the 14th European Championship for national football teams sanctioned by UEFA. The final tournament will be hosted by Poland and Ukraine between 8 June and 1 July 2012.
The joint Poland/Ukraine bid was chosen by UEFA's Executive Committee on 18 April 2007, in Cardiff, Wales.[1] This bid defeated the other shortlisted bids from Italy and Croatia–Hungary, becoming the third successful joint bid for the European Championship, after those of Belgium–Netherlands (2000) and Austria–Switzerland (2008).
This will be the last European Championship finals tournament to contain 16 nations; 24 will compete from Euro 2016 onward. Qualification will be contested by 51 nations between August 2010 and November 2011 to join the two host nations in the tournament.
Logo of UEFA Euro 2012 Poland-Ukraine
Download free UEFA Euro 2012 vector logo. Free vector logo of UEFA Euro 2012, logo UEFA Euro 2012 vector format. UEFA Euro 2012 logo, logo of UEFA Euro 2012, download UEFA Euro 2012 logo, UEFA Euro 2012, vector logo.
Another vector logos: