UEFA Champions League logo vector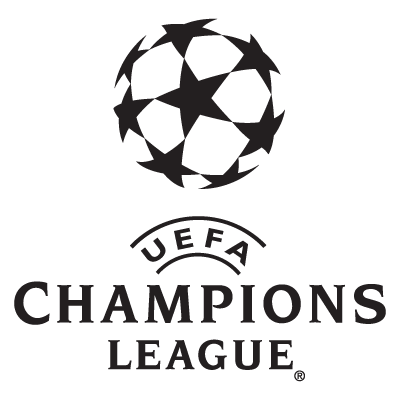 About UEFA Champions League
The UEFA Champions League, known simply as the Champions League and originally known as the European Champion Clubs' Cup or European Cup, is an annual international club football competition organised by the Union of European Football Associations (UEFA) since 1955 for the top football clubs in Europe. It is the most prestigious club competition in European football. The final of the competition is the most watched annual sporting event worldwide, drawing over 178 million television viewers.
Prior to 1992, the tournament was officially called the "European Champion Clubs' Cup", but was usually referred to simply as the "European Cup". The competition was initially a straight knockout competition open only to the champion club of each country. During the 1990s the tournament began to be expanded, incorporating a round-robin group phase and more teams. Europe's strongest national leagues now provide up to four teams each for the competition. The UEFA Champions League should not be confused with the UEFA Europa League, formerly known as the UEFA Cup.
The tournament consists of several stages. In the present format, it begins in mid-July with three knockout qualifying rounds and a play-off round. The 10 surviving teams join 22 seeded teams in the group stage, in which there are eight groups of four teams each. The eight group winners and eight runners-up enter the final knockout phase, which culminates with the final match in May. The winner of the UEFA Champions League qualifies for the UEFA Super Cup and the FIFA Club World Cup.
Real Madrid are the most successful club in the competition's history, having won the tournament nine times, including the first five seasons it was contested. Spanish clubs have accumulated the highest number of victories with 13 wins. The title has been won by 21 different clubs, 12 of which have won the title more than once.[8] Since the tournament changed name and structure in 1992, no club has managed consecutive wins, with Milan being the last club to successfully defend their title, in 1990. The reigning champion of the competition is Spanish club Barcelona.