Wendy's logo vector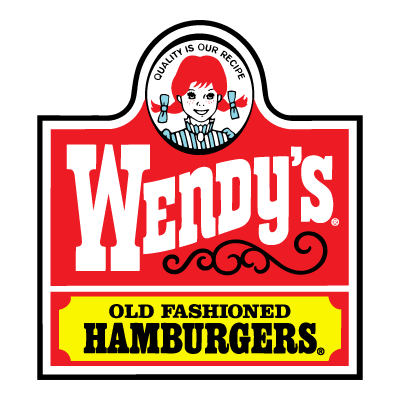 About Wendy's
Wendy's is an international fast food chain restaurant founded by Dave Thomas on November 15, 1969, in Columbus, Ohio, United States. The company decided to move its headquarters to Dublin, Ohio, on January 29, 2006. It has been owned by Triarc since 2008. As of March 2010, Wendy's was the world's third largest hamburger fast food chain with approximately 6,650 locations, following McDonald's 31,000+ locations and Burger King's 22,000+ locations. In 2011, Wendy's sales exceeded those of Burger King for the first time in the company's history. With sales of $8.5 billion, the company ranked number two in hamburger chains, although Burger King still has far more restaurants.
Approximately 77% of Wendy's restaurants are franchised, the majority of which are located in North America. Wendy's and its affiliates employ more than 46,000 people in its global operations. In fiscal year 2006, the firm had $2.469 billion in total sales. While Wendy's sets standards for exterior store appearance, food quality, and menu, individual owners have control over hours of operations, interior decor, pricing, staff uniforms, and wages.
Wendy's menu consists primarily of hamburgers, chicken sandwiches, French fries, and beverages, including the Frosty, a form of soft serve ice cream mixed with frozen starches. The company does not have a signature sandwich, such as the Big Mac or the Whopper. Instead, the square burger patties are their signature items.