WesBanco vector logo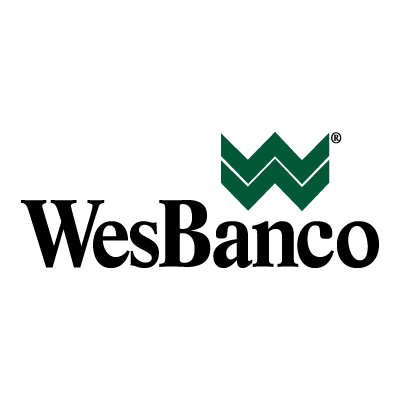 About WesBanco
WesBanco is a bank holding company headquartered in Wheeling, West Virginia. Initially chartered on January 20, 1870 as "The German Bank, The bank is the namesake of the WesBanco Arena which is home to the Wheeling Nailers hockey team. Branches are located throughout West Virginia, Ohio, and Pennsylvania.
WesBanco Bank, Inc., is a Member FDIC. Deposit and nondeposit products are available through the WesBanco companies. Nondeposit investment products including mutual funds, and insurance products including annuities, are not insured by the FDIC, or any other government agency, are not deposits or other obligations of, or guaranteed by the bank or its affiliates, and are subject to investment risks including the potential loss of principal.
In late 2012 Wesbanco merged with the Pittsburgh-based Fidelity Bancorp Inc. Remaining Fidelity branches will be converted into Wesbanco branches.