Yoda (.EPS) logo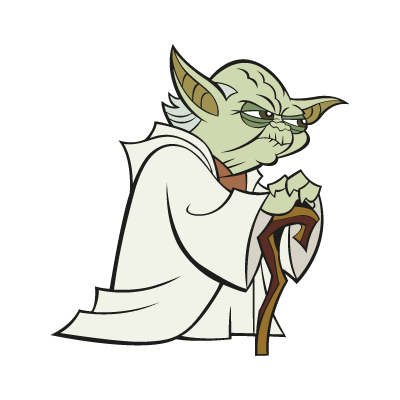 – Free download Yoda (.EPS) logo vector in .EPS format
Yoda is a character in the Star Wars universe, first appearing in the 1980 film Star Wars Episode V: The Empire Strikes Back. In the original films, he trains Luke Skywalker to fight against the evil Galactic Empire. In the prequel films, he serves as Grand Master of the Jedi Council and as a general in the Clone Wars.
In 2007, Yoda was selected by Empire magazine as the 25th greatest movie character of all time. On their list of the 100 Greatest Fictional Characters, Fandomania.com ranked Yoda at number 60.
A lifesize statue of Yoda greets visitors to Lucasfilm's Letterman Digital Arts Center in San Francisco's Presidio, the headquarters of Industrial Light and Magic.