Youtube logo vector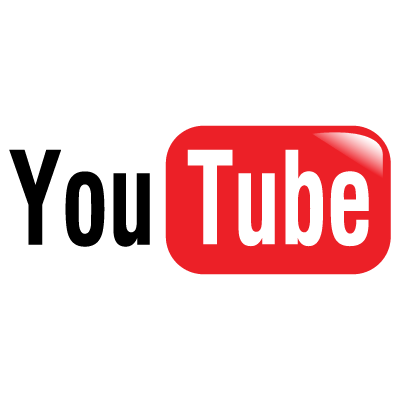 About YouTube
YouTube is a very popular online website that allows its users to upload, share and view videos. The YouTube Inc. was created by three former PayPal employees- Chad Hurley, Steve Chen and Jawed Karim in February 2005 in San Bruno, California. The former was a designer and latter two were engineers at PayPal. The first video to be uploaded was "Me at the Zoo" ("I at the zoo '). The fast pace development of the site attracted impressive investments from Time Warner and Sequoia Capital.
In 2006, YouTube was bought by Google Inc. for $1.65 billion, and is now operated as a subsidiary of Google. The company is based in San Bruno, California. It uses Adobe Flash Video technology to display a wide variety of user-generated video content, including movie clips, TV clips, and music videos, as well as amateur content such as video blogging and short original videos. It is reported that the number of videos watched daily at the website has broken the two-billion mark in 2010.
The most excellent thing about YouTube is that it offers a free service and many of the videos found on its website are homemade. The videos are streamed online, which allows rapid loading and playing.
Design elements of the youtube logo
The YouTube logo has gained an immense popularity with the impressive growth of the company's business. It tells the people they can now have the best online experience by either sharing or viewing different types of videos.
Shape of the YouTube Logo
The YouTube logo features the company's name with latter portion of the name in a rectangular oval which serves as a distinguishing feature for the logo. Below this oval, one can see the company's slogan: "Broadcast Yourself".
> Download Youtube vector logo
Color of the YouTube Logo
The YouTube logo sensibly uses three very popular colors: red, black and white. These colors give the logo a bright look and instantly appeal to the youth. They represent an experience for consumers- the one they will never forget or get tired of.
Font of the YouTube Logo
The font of the YouTube logo is decorated in bold so that the name and its slogan get immediate attention.
Another vector logos: