Alcoa logo vector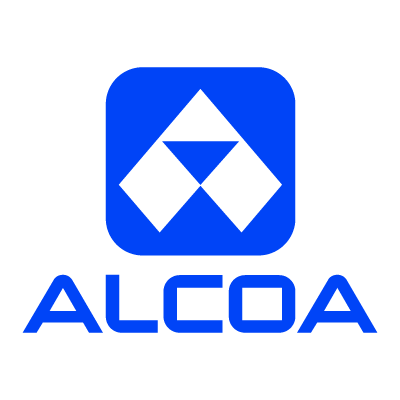 About Alcoa
Alcoa Inc. is the world's third largest producer of aluminum, behind Rio Tinto Alcan and Rusal.
From its operational headquarters in Pittsburgh, Pennsylvania, Alcoa conducts operations in 31 countries. Alcoa is a world leader in the production and management of primary aluminum, fabricated aluminum, and alumina combined, through its active and growing participation in all major aspects of the industry: technology, mining, refining, smelting, fabricating, and recycling. Aluminum and alumina represent more than three-fourths of Alcoa's revenue. Non-aluminum products include precision castings and aerospace and industrial fasteners. Alcoa's products are used worldwide in aircraft, automobiles, commercial transportation, packaging, building and construction, oil and gas, defense, and industrial applications.
In May 2007 Alcoa made a US$27 billion hostile takeover bid for Alcan, a former subsidiary, aiming to unite the two companies and form the world's largest aluminum producer. The takeover bid was withdrawn after Alcan announced a friendly takeover by Rio Tinto in July 2007.
Among Alcoa's other businesses are fastening systems, building products and Howmet Castings. The sale of the packaging unit was announced on December 21, 2007 and closed in the first quarter of 2008.