AT&T logo vector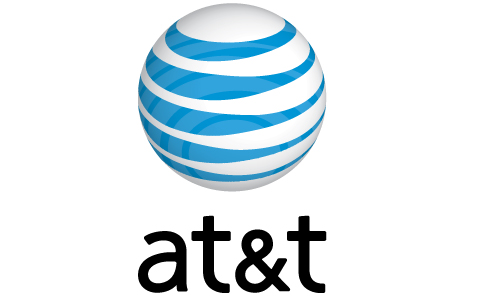 About AT&T
AT&T Inc. is an American multinational telecommunications corporation headquartered in Whitacre Tower, downtown Dallas, Texas. AT&T is the largest provider both of mobile telephony and of fixed telephony in the United States, and also provides broadband subscription television services. As of 2012, AT&T is the seventh largest company in the United States by total revenue, and the fifth largest non-oil company. It is the third-largest company in Texas. As of April 2012, AT&T is the 17th largest company in the world by market value, and the 13th largest non-oil company. As of 2011, it is also the 20th largest mobile telecom operator in the world, with over 100.7 million mobile customers.
AT&T Inc. began its existence as Southwestern Bell Corporation, one of seven Regional Bell Operating Companies created in 1983 in the divestiture of parent company American Telephone and Telegraph Company due to the United States v. AT&T antitrust lawsuit. Southwestern Bell changed its name to SBC Communications Inc. in 1995. In 2005, SBC purchased former parent AT&T Corp. and took on its branding, with the merged entity naming itself AT&T Inc. and using the iconic AT&T Corp. logo and stock-trading symbol.
The current AT&T reconstitutes much of the former Bell System and includes ten of the original 22 Bell Operating Companies, along with one it partially owned, and the original long distance division.
Another vector logos: