American Airlines logo vector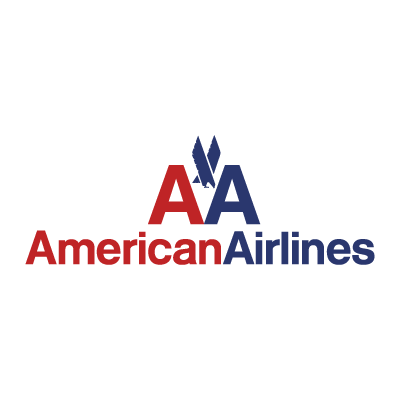 About American Airlines
American Airlines, Inc., operating as American Airlines (AA), is a major U.S. airline and a subsidiary of AMR Corporation. It is headquartered in Fort Worth, Texas, adjacent to its largest hub at Dallas/Fort Worth International Airport. American Airlines operates an extensive international and domestic network, with scheduled flights throughout North America, the Caribbean, South America, Europe, and Asia/Pacific. On November 29, 2011, AMR Corporation filed for Chapter 11 bankruptcy protection. Chairman and CEO Gerard Arpey stepped down and was replaced by company president Thomas W. Horton.
Dallas/Fort Worth is the airline's largest hub, with AA and American Eagle, AMR's regional carrier, accounting for about 85% of the traffic and 83% of the landing fees at the airport and traveling to more destinations than from its other hubs. American currently operates maintenance bases at Tulsa (TUL) and Fort Worth Alliance (AFW). American announced that it will close its maintenance base at Fort Worth Alliance Airport by December 2012.
American Airlines has two affiliates: American Eagle, which is a 100% regional subsidiary, and AmericanConnection, which is the code-share regional brand.
Its name notwithstanding, American is not a flag carrier, as that term is generally used in commercial aviation; the US has no government-owned commercial passenger airline.
logo American Airlines vector, American Airlines vector logo, American Airlines logo vector, vector American Airlines logo, logo of American Airlines, AA Airlines logotype,AA logo EPS